CALLIDE DAWSON FUNERALS
07 4992 2332
BOYNE TANNUM FUNERALS
07 4973 2002
Funeral Pre-planning
Giving you peace of mind
Why Pre-plan or Pre-pay your funeral?
Pre-planning or pre-paying for your funeral can assist to relieve the burden on your loved ones both financially and emotionally during what is a difficult time.
There are many options available and these can be discussed with any of our team by calling and arranging a time suitable to you. Our preferred company that we deal with is Sureplan who offer a Funeral Bond as well as Funeral Insurance.
Whilst pre-planning, some of the things you may wish to consider include:
Location of the service
Burial or cremation
Any personal touches you may like to have included in the service such as music, a special reading or quote that you like. Theme colour. Flowers for the coffin spray.
Any friends or clubs you would like to be involved in the service to do a reading or say a few words.
Types of Pre-payment – Funeral Bonds and Funeral Insurance
Sureplan Gold – Funeral Bond
Sureplan's funeral bond is called Sureplan Gold and it is a conservatively managed bond that is an ideal way with which to put aside funds for your funeral expense. With Sureplan Gold you are not locked into a contract to pay monthly funeral insurance premiums. You choose how much you wish to pay and you are free to change your saving program at any time. And crucially, as you do not have to make compulsory payments (as with funeral insurance plans) you cannot lose your money if you fall into arrears – your money will always be there for your family  http://www.sureplanfuneralinsurance.com.au/products/funeral-bond
Sureplan Family Fund – Funeral Insurance
Sureplan's funeral insurance plan is called Sureplan Family Fund and it is the only plan especially designed for the Under 56s. What does this mean for you?
Firstly, as Sureplan Family Fund is not covering high risk members (medical conditions apply) the total cost of death cover is less – usually a lot less than what you will pay with other funeral insurance plans. This is because:
Even though cover is provided for life premiums are only payable until age 60
Premiums are fixed and do not increase
With our funeral policy, you obtain lifetime cover and the premium is guaranteed to never increase and premiums payments cease after your 60th birthday. The total cost of your funeral insurance premiums will be a fraction of your funeral cover amount, just the calculator on the link below to see for yourself.
Obtaining cover at a younger age with Sureplan Family Fund can save you thousands of dollars in premiums.
For more details, please view details on the Sureplan Funeral Insurance website.
A Time to Plan - A Guide to Funerals and Pre-planning
Our booklet - A Time to Plan - a family guide to funerals and pre-planning  is available free of charge.
Please call the office on 07 4992 2332, if you would like to receive a copy. Alternatively, you can view the PDF here.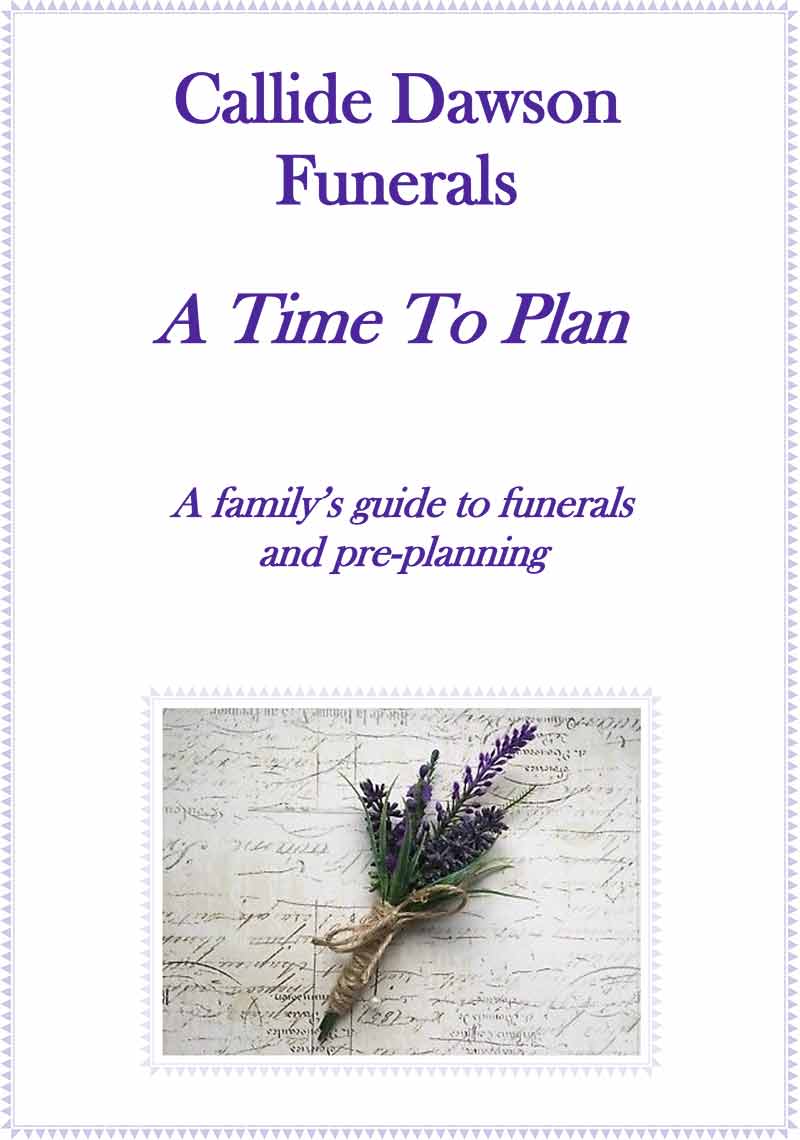 Proudly serving Biloela, Moura, Theodore, Baralaba, Goovigen, Jambin, Boyne Island, Tannum Sands, Rockhampton, Gladstone and Central Queensland